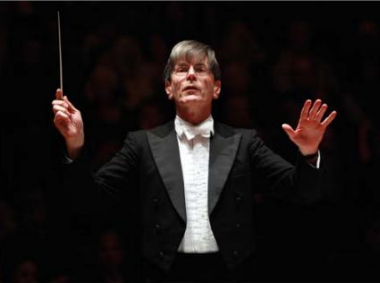 THE Spring Concert of the Jersey Symphony Orchestra, due to take place this coming Saturday, 18 April, has been cancelled, of course, because of the ban on large public gatherings.
In addition, the recent demise of Flybe, the anxieties of visiting players travelling from the UK as Coronavirus controls became stricter, the decision to close venues by the States and then the lockdown… it all made the concert impossible to organise.
As the soloist, Gerard Le Feuvre, was unable to commit himself to another date this year, the same programme of music is being transferred to April 2021.
No decision has been taken yet about this year's summer concert; the council of the JSO are hoping it will take place, but it is a case of watching what happens over the next few weeks. If things ease by the middle of May, there is hope it will go ahead on 15 August.
The high point of the summer concert was due to be Beethoven's 9th Symphony, but a spokesman for the JSO said: 'Even the programme will change if we cannot get a chorus together in time to practice Beethoven 9 – we will have Beethoven 5 instead!'