By JSO administrator, Anne Eastham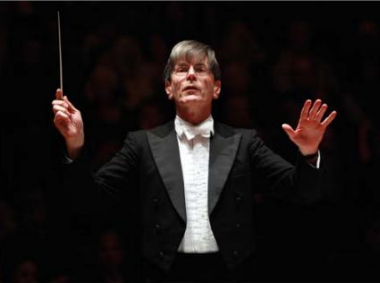 We are looking forward in the hope that we can pick up where we left off in April and so we are actively planning (subject to Government regulations) an Easter Concert on April 10th 2021 – venue to be announced.
Our musical director, Hilary Davan Wetton, working from his long experience, proposes a programme that will use no more than 40 players, but still fit within our core range of orchestral repertoire (should social distancing be required).
The programme will be a slightly shorter than normal, starting with 'Masques Bergamasques' by Fauré followed by 'Rococo Variations' by Tchaikovsky with Gerard Le Feuvre playing the solo (this piece was on the programme for this April but we managed to rebook him for 2021). Chanson de Matin and Chanson du Nuit by Elgar will be followed by the final work of the evening, Beethoven's Symphony No. 8.
Looking ahead to Summer 2021, our scheduled concert date is August 7th at 7.30pm when we would hope to be able to play as a larger orchestra, and perhaps also to build on and extend the smaller ensembles of this last summer (when local players met to rehearse for a Concert-in-the-Park event but sadly the Government guidelines did not allow it).
Everyone is aware of the rules and regulations during this year of Covid, which caused the cancellation of all concerts. Sadly, we will be unable to hold the Christmas concert either. This means we have lost the entire first year of Hilary Davan Wetton's tenure as our new Musical Director,. Hilary has, though, been active in forming our plans for the future, whenever we can present our first post-virus concert.
We ask for the support from our friends in the Jersey public to enable us to carry out these planned concerts. Our website has a page on how to donate –  www.jso.org.je
There is still a great degree of uncertainty about the future, not least because there is a question mark over Fort Regent…  but we are determined to keep the JSO alive!
!