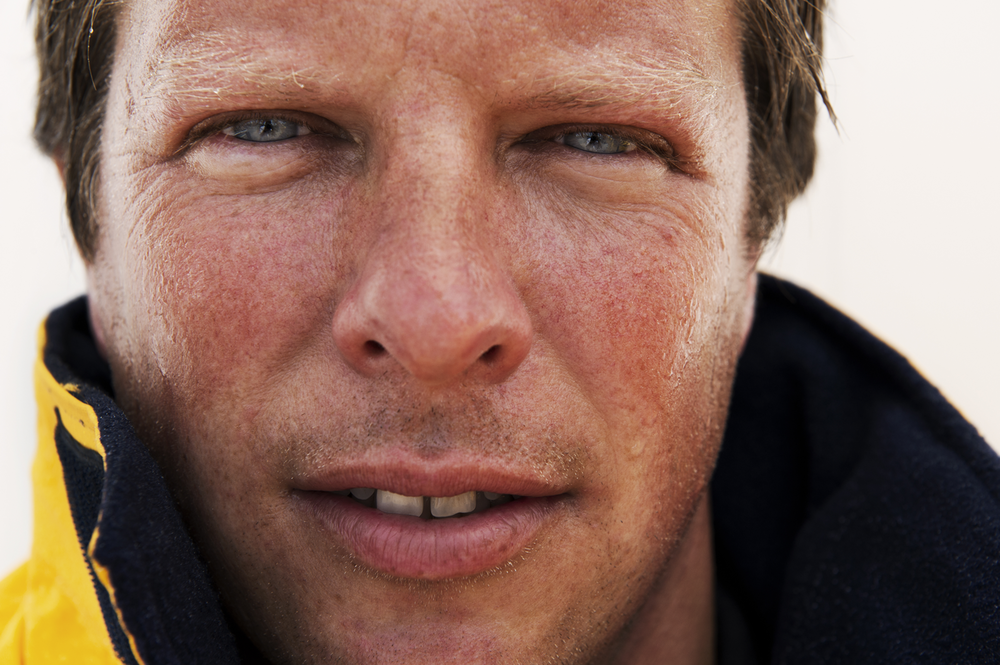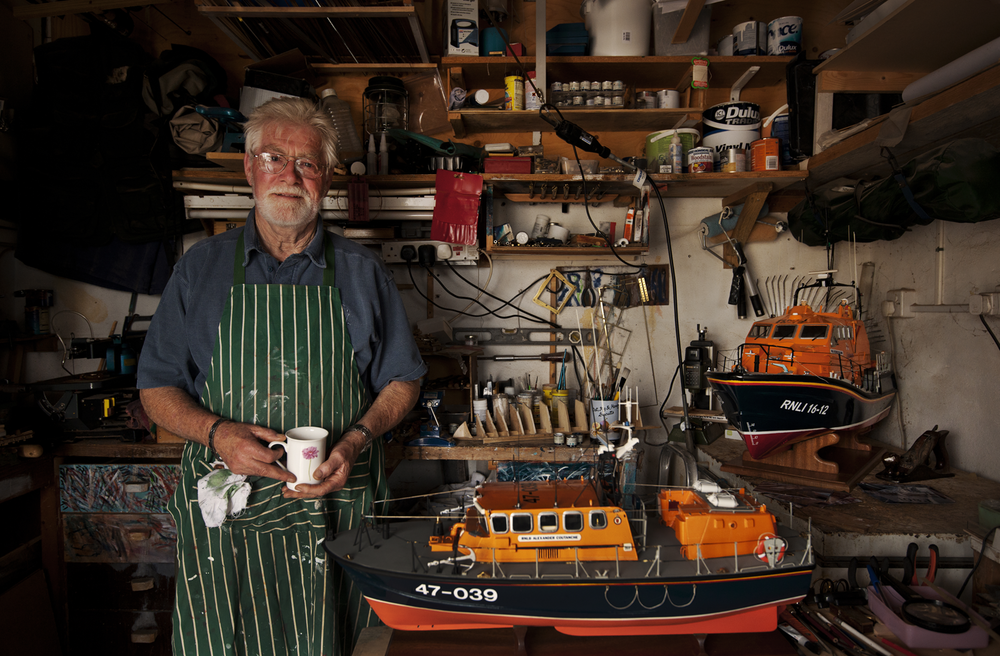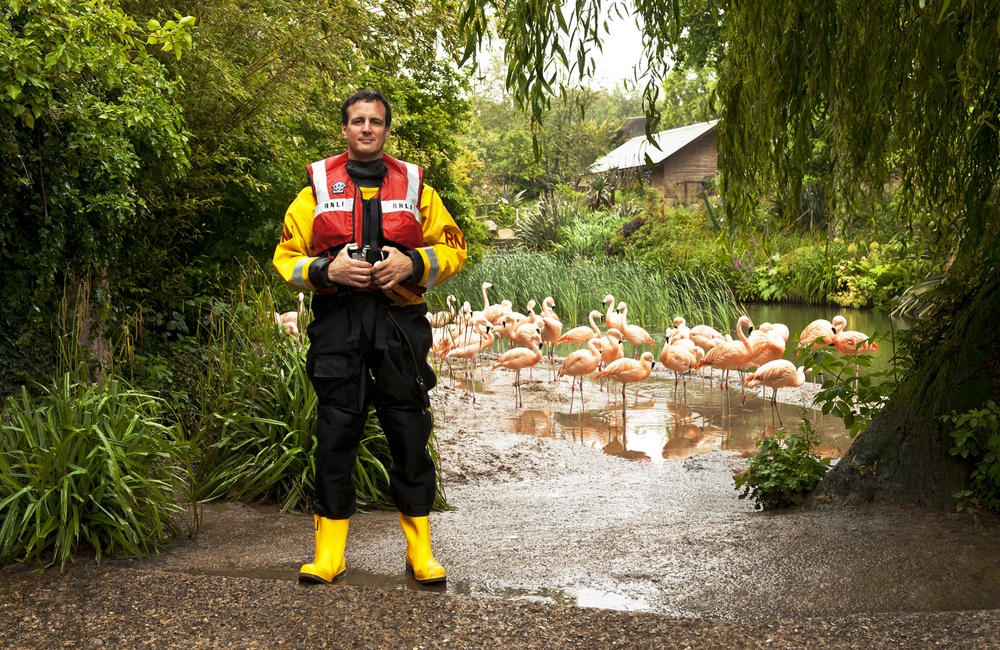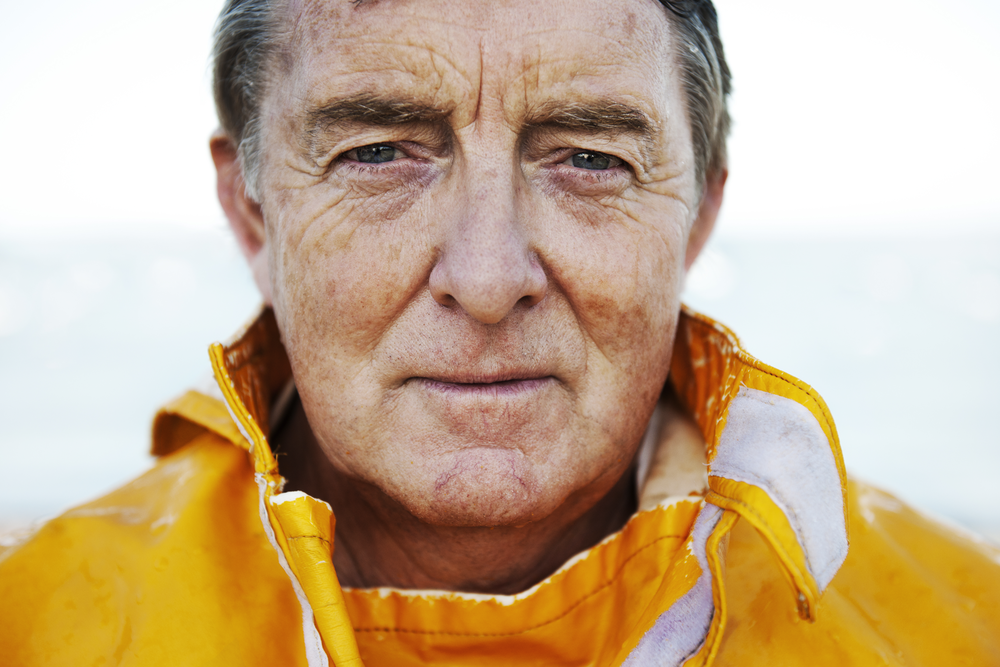 By PHILIP JEUNE
SEVERAL images of local RNLI crew members and supporters are included in a new book that showcases the lifesaving work of the charity.
From dramatic shots of lifeboats battling fierce seas to candid individual portraits, 'The Lifeboat: Courage on our Coasts' contains 455 images captured by award-winning professional photographer Nigel Millard.
He spent two years visiting RNLI lifeboat stations and lifeguard units around the British Isles and Ireland and while in Jersey went out on exercise with the St Helier all-weather lifeboat George Sullivan.
Among the local people featured in the book are Jonathan Cornick, the full-time mechanic at the St Helier station, Nigel Sweeny, lifeboat operations manager at the St Catherine station, and Dave Turner, the highly-skilled craftsman who has made several stunning models of Island lifeboats (now on display in the St Helier station).
A lifeboat crew member at Torbay in Devon Nigel Millard has been working with the RNLI for almost a decade and in 2010 was given an RNLI award for his continued support.
His photos offer a unique eyewitness insight into the full scope of the RNLI's lifesaving work and he hopes that the images will give people a better understanding of the charity.
'My favourite photo is a casualty's eye view,' he said, 'I've been a man overboard on exercises – once in the water, you see nothing, then just a tiny bit of orange, and it's not the sun, it's a lifeboat. It epitomises the work I do, and the work of the RNLI.
'I hope the exhibition will raise awareness of the charity. People who don't know anything about rescue at sea will get to hear about it, they will know we're here to help. Someone might be inspired to volunteer – not necessarily on the crew, but maybe as a fundraiser. Or some might wish to donate.'
Dr Huw Lewis-Jones, who joined Nigel on many of his photoshoots including the visit to Jersey, has penned the words that accompany the images. A former curator at the National Maritime Museum, he now writes and lectures widely about maritime history, exploration and the visual arts.
'The photos are a collection of what the RNLI family means, the true spirit of the RNLI,' he said. 'Ordinary people doing extraordinary things.'
*The Lifeboat: Courage on our Coasts' is published by Conway at £25.