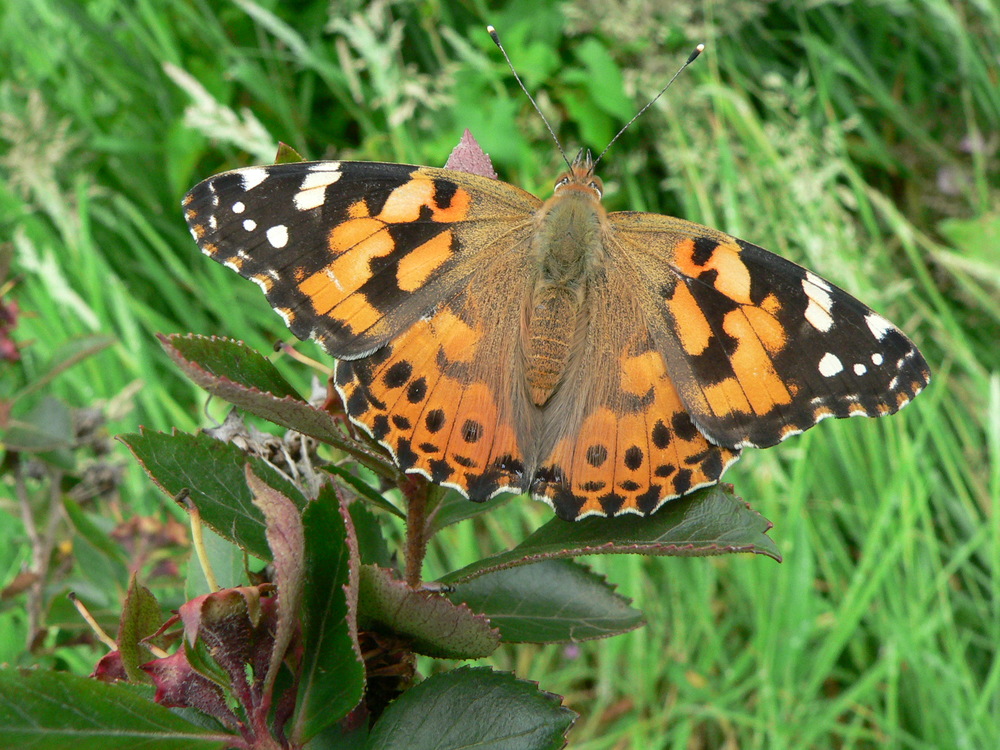 THE state of Jersey's butterfly population will be revealed at a seminar later this month.
It has been ten years since the Department of the Environment started collecting information on butterflies – a sufficient period to deduce long-term trends in the population.
Butterflies are an integral part of our countryside but they occur in other areas too, such as gardens and parks. Measuring their abundance and diversity can be a good guide to the general health of Jersey's many natural and managed habitats.
Jersey's butterfly information has been collected by approximately 40 volunteers at 36 locations around Jersey as part of the Jersey Butterfly Monitoring Scheme. Volunteers carry out a weekly count of butterflies in their allocated area, record the information and pass it on to the Department of the Environment.
Natural Environment Officer, Dr Paul Chambers, who manages the information, commented: "Ten years of data gives us enough information to start to compare trends, so this is a significant and welcome milestone. None of this would have been possible without the dedicated team of volunteers who monitor and record butterfly information for us every year. The information they collect is a crucial tool in monitoring the overall health of Jersey's ecosystems."
The current state of Jersey's butterflies and whether any species are declining or increasing will be unveiled at the 2014 Jersey Butterfly Meeting, which is being held on Saturday 15 March at Durrell Conservation Academy.
Speakers at the meeting will include:
Dr Tom Brereton, head of monitoring at the Butterfly Conservation Trust
Dr Susan Clarke, freelance ecologist and butterfly expert on the subject of Caterpillars – How not to get eaten'
Hilary Grant, a local spider enthusiast on some favourite species found in her St Ouen garden
Dr Paul Chambers on ten years of monitoring data and the state of Jersey's butterflies
At least 49 species of butterflies have been recorded in Jersey. Around 26 of these can be expected to be seen every year.
The 28 species that are seen nearly every year are thought to be historically resident. These include regular migrants that breed here like the Clouded Yellow, Red Admiral and Painted Lady.
In 2004 the States of Jersey launched the Jersey Butterfly Monitoring Scheme (JBMS). This highly successful scheme is part of the Department of the Environment's monitoring programme for Jersey. It helps to measure progress against the commitments that the Island has made under international environmental agreements.
The aims of the scheme are to:
* provide information at a local level on changes in the abundance of butterfly species;
* detect trends that may indicate long-term changes in their status'
* provide a reliable, long-term estimate of population changes in local butterfly species, which can be compared with elsewhere;
* monitor changes at individual sites;
* assess the impact of local factors such as habitat change caused by land management activities.