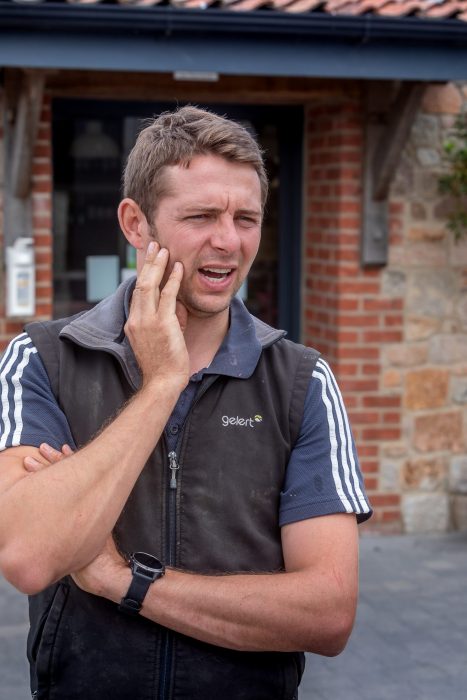 Moving forward from the tragic loss of part of the dairy herd at Woodlands Farm last year, Jersey Dairy and the farming community have been working together with the Le Boutillier family to grow their herd of Jersey cows back to its former numbers at Woodlands Farm.
The Howard David Farm Trust contacted Jersey Dairy at the time of the disaster and very quickly agreed to contribute to the part financing of the replacement of the cattle lost by the Le Boutillier family through the purchase of cows and heifers from other local dairy farmers. The trust's contribution to the process has resulted in 59 cows being added to the Woodlands Farm herd.
The Howard Davis Farm Trust was launched in 2009 and supports the development and study of agriculture for young people in Jersey. The Trust awards direct financial assistance for appropriate training, research, and projects in every aspect of agriculture, horticulture, together with protection, enhancement, monitoring, training, and research relating to the natural environment.
Commenting on the award, the trustees of the Howard Davis Farm Trust stated: 'The trustees sincerely hope that this award will help the Woodlands herd to be rebuilt and, also be an important step in protecting and preserving the Jersey dairy industry. The trustees wish Charlie Le Boutillier and his family, Jersey Dairy, and the Jersey Milk Marketing Board a successful outcome in re-establishing Woodlands with an important highly productive herd for the future.'
Charlie Le Boutillier said, 'I am massively grateful for the assistance the Trust provided. The speed at which they came through was amazing and really provided a huge boost at a time when things were very tough. Just having the extra youngstock around the farm provided all of us at Woodlands with the belief that things were going to improve.;
Jersey Dairy is extremely grateful to the Trust for supporting Woodlands Farm at this time, together with local dairy farmers who have supplied their Jersey calves and heifers to rebuild the Woodlands herd. Jersey dairy farmers continue to dedicate themselves to our Jersey cow in her Island home, protecting the local environment and producing quality Jersey milk which is enjoyed around the world.