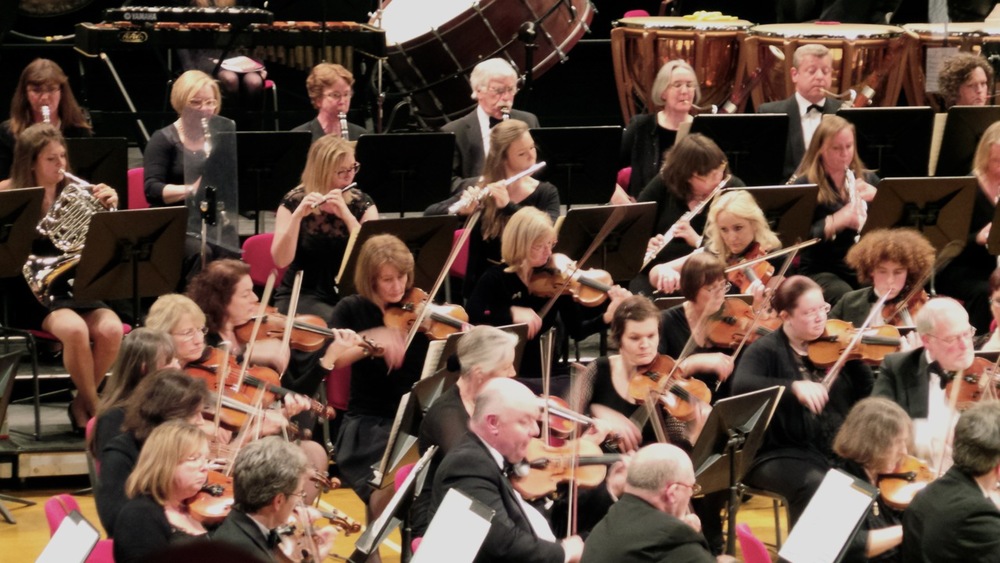 The Jersey Liberation Prom takes place on Saturday 8 August, featuring music appropriate to the 70th anniversary of the Liberation in 1945
The Jersey Symphony Orchestra's 'Prom' concert this August is titled the Jersey Liberation Prom.
The programme will include Beethoven's Egmont Overture and Ode to Joy, Tchaikovsky's 1812 Overture, Walton's Spitfire Prelude and – of course – 'Do You Hear the People Sing' from Les Miserables.
Also on the programme is the second movement from Bernard Stevens' Symphony of Liberation, Ron Goodwin's music for The Battle of Britain and Nathan Hofheins' Liberation March.
Debussy's contribution is 'L'Isle Joyeuese' – music inspired by a happy holiday in Jersey. Sadie Le Sueur Rennard and Georgi Mottram will be the soloists with the former, it hardly needs to be said, singing 'Beauitful Jersey.' And , of course, there will be the usual 'Last Night of the Proms' fare of Wood's Sea Songs Hornpipe, Rule Britannia and Land of Hope and Glory. Choral singing by The Liberation Chorus, and the audience will be invited to join in with a 'Sound of Music Singalong' – so something for everybody, in other words!
The Orchestra will be conducted by its Principal Conductor, Philip Ellis