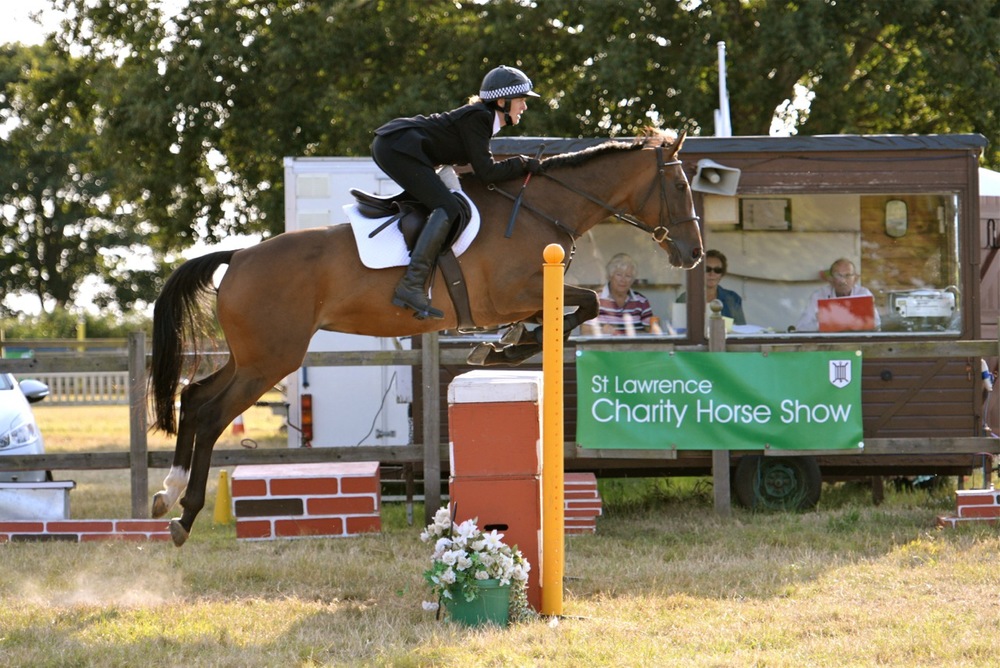 Stephen Lawson previews this year's ST LAWRENCE HORSE SHOW, which will take place on 31 July and 1 and August
NOW in its fourth year, the Spring Heights Jumping charity event attracted over 100 entries in the 9 classes for juniors and 4 classes for seniors, held on 6 June at 'Tamarind', St Peter, by kind permission of Mr & Mrs Andrew Tait.
The June event is the 'springboard' for the main 3-day St Lawrence Charity Horse Show event, which this year will be held on Friday 31 July, Saturday 1 August and Sunday 2 August, also at 'Tamarind', but using two rings: west for showing and east for jumping. This is one of the most popular local equestrian events of the year – for both riders and spectators – in Jersey's equestrian calendar, which also draws showing and jumping competitors from Guernsey and the UK.
A small group of hard-working and loyal stalwarts plus generous sponsorship from local businesses and individuals – including the Show's Principal Sponsor, local investment management firm Brooks Macdonald and its Major Sponsor, Costcutter – enables the organisers to put on a Show enjoyed by many, whilst raising substantial funds for purely local Jersey charities.
The 3-day Show in August last year and the Spring Heights Jumping raised the magnificent sum of over £8,500 for distribution before Christmas 2014 between 18 Jersey charities which provide their services to Jersey residents. This year the target has been set higher, and the assistance of additional sponsors of classes (of which there are over 70 for both showing and jumping) are always most welcome by chairman, Jennifer Lawson. In addition, this year a special raffle is being held of a wide variety of prizes generously donated by local Jersey businesses, and specially printed tickets are now on sale.
A number of local charities will have a presence during the three-day Show, and entertainment will be provided by Les Haricots Verts and other singers and musicians during the Saturday and Sunday lunch breaks. Hot and cold food, pizzas, a range of drinks and other refreshments and ice creams will be available on site. Spectators will be very welcome; there is no charge for entry to the showground, but visitors will be encouraged to help raise funds for local charities.
Information about St Lawrence Charity Horse Show Events, its annual charitable donations (to date totalling over £250,000) and schedules of classes and entry forms are available for download from website www.slchs.co.uk
*For further information about the 3-day event, to sponsor classes or to donate raffle prizes, please contact Jennifer Lawson on 07797 714 126 or email: jennythomas100@gmail.com, or Jenny Leonard on 07797 724 806 or email jenny_leonard1@hotmail.com.